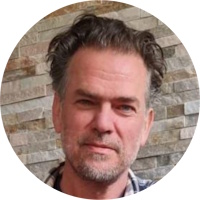 About Me
My name is Imar Spaanjaars and I am the creator and owner of this web site. I am also the author of eight books about ASP.NET 4.5.1, ASP.NET 4.5, WebMatrix, ASP.NET 4, ASP.NET 3.5, ASP.NET 2.0 and Dreamweaver, all published by Wrox Press. To support the books, I have posted a number of related articles on this site. You can find more information about the books and links to these articles in the About My Books section.
I also posted many other articles, snippets and news item on this Web site. Feel free to take a look around to see if there is anything useful for you.
I run my own company called De Vier Koeden that specializes in Microsoft .NET Consultancy and Development. If you're interested in hiring me, check out my company's website at https://devierkoeden.com
From 2008 to 2015 I received the Microsoft MVP (Most Valuable Professional) award each year for my contributions to the ASP.NET community. You can read more about the MVP award on this Microsoft website.
In 2020 I received the Dynamicweb MVP award for my contributions to the product and community over the years.
You can take a look at my résumé in Dutch. The résumé is also available for download as a PDF. For an overview of my experience and expertise in English, check out my LinkedIn profile.
If you want to contact me, you can send me an E-mail through the Contact page. If you own one of my books, you'll also find my direct e-mail address in the About the Authors section at the beginning of the book.
If you have a question about one of my books, the articles published on my Web site or have a request for an article or howto, feel free to contact me.